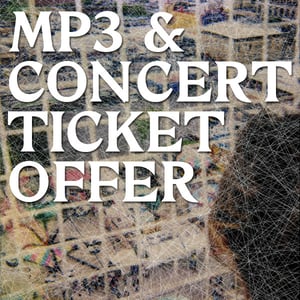 £

9.00 - On Sale
Click to purchase a special, limited offer cut-price bundle of Forest Fire's flooring new album Staring At The X PLUS a ticket to a UK show of your choice.
Please choose your show from the drop-down menu below.
N.B. - your ticket will be processed by the local show promoters and will be registered under your name at the door
Staring At The X
Forest Fire's second full-length - their first for FatCat - is a mature, sophisticated take on singer-songwriter pop with a leaning towards instant-classic hooks and a full instrumentation. Full of references to Television, Pink Floyd, The Velvet Underground, even Talk Talk in their quieter moments, Forest Fire's Staring At The X is sure to build on the critical acclaim of their debut (2008's Survival) that saw The Guardian, Drowned in Sound, Rough Trade, Blogoteque (etc. etc.) won over.
tour dates:
28 Nov - The Shipping Forecast, Liverpool
30 Nov - Cockpit, Leeds
01 Dec - Chameleon Arts Cafe, Nottingham
02 Dec - Cluny 2, Newcastle
03 Dec - Westgarth SC, Middlesbrough
04 Dec - The Hoxton Bar & Grill, London
05 Dec - Sticky Mikes, Brighton
(individual ticket prices below reflect door costs for respective shows. These are determined by each promoter at their discretion.)